Subject to the wind conditions.
A magic flower power moment.
For the intrepid, age is no impediment
Headspinning act in Washington Park. New York, USA.
San Telmo ventriloquist. Buenos Aires, Argentina.
Why make it easy when you can make it look difficult?
Russian bottle virtuoso. Helsinki, Finland.
A blind man's approach to solve guitar playing by reversing it. Cape Town, South Africa.
Man, can this cat blow the horns!
Strumming in Bob Dylan's footsteps. Vienna, Austria.
The pharaoh act: Paris, France.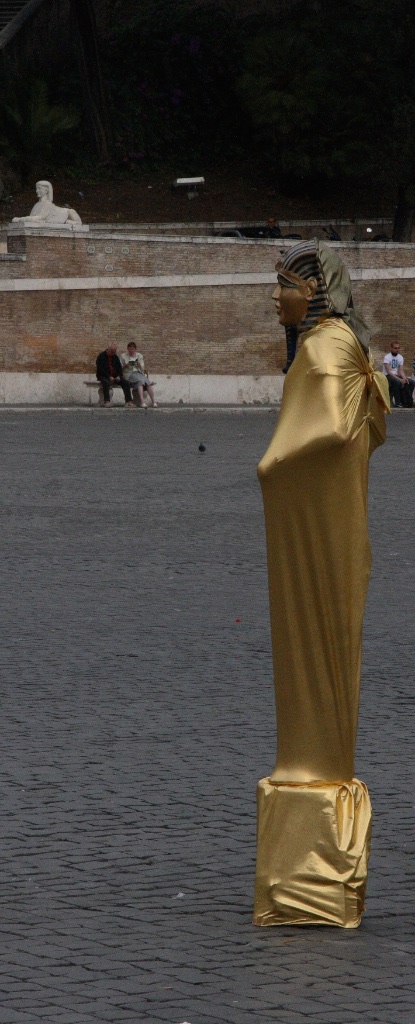 The Tutankhamen look in Rome, Italy.
Golden emperor, Cusco, Peru.
Golden pirate. Nice, France.
A white-gloved statue facing apparent public disinterest.
More colourful than funny.
Playing for a public yet to arrive.
A sad figure on the streets of Paris.
The weightless miner.
Santiago de Compostela is a long way from Scotland, not least culturally.
A rock 'n' roller on the streets of Rome.
An Italian multi-instrumentalist.
A colourful Moroccan musician.
Big-hat spectacle.
Silver miner.
Life is golden when you have a tankard of beer.
Improvisation on a plastic trumpet.
A Russian giant.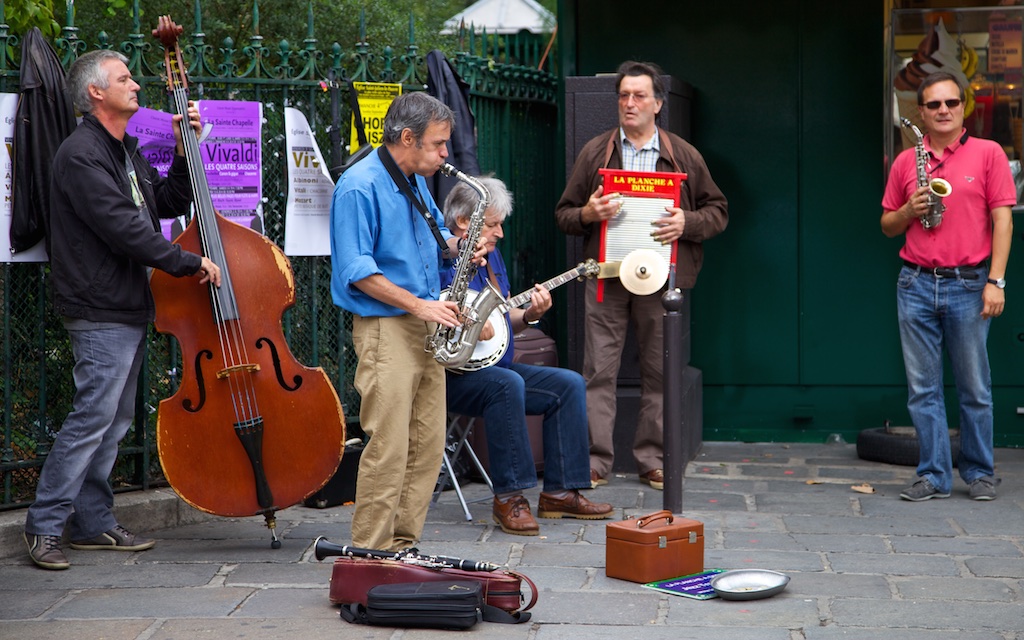 A Parisian quartier quientet.
Flying high on Washington Square.
Indian street musician in sadhu garb.
Peddling poem recitals.
The silver statue look in Sydney, Australia.
The silver suit with a dead-eye look.
A didgeridoo master.
Young pirate about to walk the plank. Buenos Aires, Argentina
Tall bearing.
Apple and fire.
Walking tall; following the beat.
California dreaming, still.
28th century fat cat allegory. Nice, France.
Directing the orchestra on a tape recorder.
Warsaw friends hitting the high note.
Classic music on the underground.
The bottle man and his baggage. Rome, Italy.
The barbershop band on the corner. New York, USA.
Jaw-dropping play with an improvised drum set.
Water installation work of art. New York, USA.
Impersonating the colonialist. W & A Waterfront, South Africa.
Hat trick. Sandton, South Africa.
The immobile gentleman.
A life in black and white while miming for a more colourful lifestyle.
Strumming for the home-going fare. San Francisco, USA.
Making a living on the corner.
Street trio in Paris.
The bushman scare.
A San Franciscan enterprise.
The musician wearing a paper mask to get discovered. Singapore.
Passion for music.
Violin virtuosos. Berlin, Germany.
Didgeridoo virtuoso. Sydney. Australia.
Open house entertainer.
Multi-instrumentalist. Buenos Aires, Argentina.
"It's the music I blow that makes the hair grow."
The barefoot Silver Cowboy.
The puppeteer and the singing skeleton.
Death on the street.
Chained to surreality.
The lawnmower lady in camouflage dress.
A slave to circumstance.
Awkward camouflage.